MALAYSIA WEDDING DRESS
W Isle is a Malaysian-born fashion and beauty company, founded by the industry veterans Sharon Wei and Cynthia Lim; whose passion for fashion design and beauty enables them to continue strive for innovative ideas
"Over 20 years' worth of bridal industry experience."
CUSTOM MADE WEDDING GOWN
We proudly present a selection of our gowns worn by some of our brides on their wedding day & fitting. Drop us a line if you have any questions.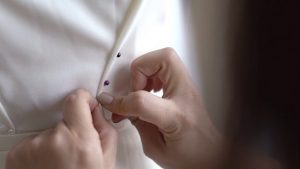 W ISLE GALLERY
Browse our collection of gowns and find your perfect dress
Perfect Wedding Gown
A well-known and well-established service provider in the wedding and bridal industry, Wedding Isle is an epitome of all things beautiful, dedicated to the bride of the day. Explore the large selection of beautifully made gowns to find the dress that speak to every bride.

W Isle is a Malaysian-born fashion and beauty company, founded by the industry veterans Sharon Wei and Cynthia Lim; whose passion for fashion design and beauty enables them to continue strive for innovative ideas. Each armed with 20 years' worth of experience and an impressive portfolio in bridal make-up and wedding gowns, Sharon and Cynthia now look beyond the special occasion.
You're not going to hit a ridiculously long phone menu when you call us. We provide the exceptional service we'd want to experience ourselves! Feel free to contact us at your convenient channels below, we will get back as soon as we can with your given details.
OUR GALLERY
Address: 30, Jalan Kemajuan, Seksyen 13, 46200 Petaling Jaya, Selangor Darul Ehsan, West Malaysia.
Phone: 012-211 6265
Phone: 03-79315 999
Email: [email protected]
Website: www.wisle.com.my
Business Hour: 
Tuesday - Friday: 
11:00am - 8:00pm
Saturday - Sunday:
11:00am - 7:00pm
Monday ( Closed )
MAP Direction (Click Here)